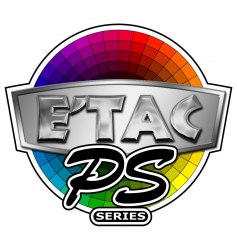 PRIVATE STOCK -Textil och Motivlack
ETAC PRIVATE STOCK 60 ML
Pris:
89 kr
Inkl. 25% Moms
Antal:
ETAC Private Stock är en vatenbaserad airbrushfärg väl lämpad för textilier, väggmålning, motivlackering .
Den kan förtunnas med vatten.
Om man vill ha en candylik färg tillsätter man mer transparent medium ,Extend Air + vatten . Extend Air är bindemedlet i färgen.
Etac systemen kan blandas med varandra
ETAC Private Stock "Start Set"
Primärfärgset 6 st * 30ml
200 - Carbon Black
201 - Titanium Plasma White
110 - Phthalocyanine Blue
102 - Arylide Yellow
108 - Quinacridone Magenta
105 - Naphthol Red
ETAC Private Stock "Porträtt SET"
Hudtonsfärger 5 st a 60 ml
103 Golden ochre
202 Fleshtone
114 Red ochre
113 Brown ochre
115 Burnt umber
ETAC Private Stock Fire kit
Set med 6 AG baserade candys a 60 ml:
High octane yellow
Pyromania Red
Dragons blood
Smoke Monster grey
Dark rum
Crystal caramel
orig pris 534

These are some new additions of the Private Stock line.
The base and the pigment are....
uniquely E'TACtricity and lightening fast and Dye-Like clean.
You'll catch on....soon!
.... DVD is coming uP